This week additions are:
Better visibility algorithm for better occlusion of enemies (needs a few adjustments tho).
Weapon mods, affecting each weapon's stats.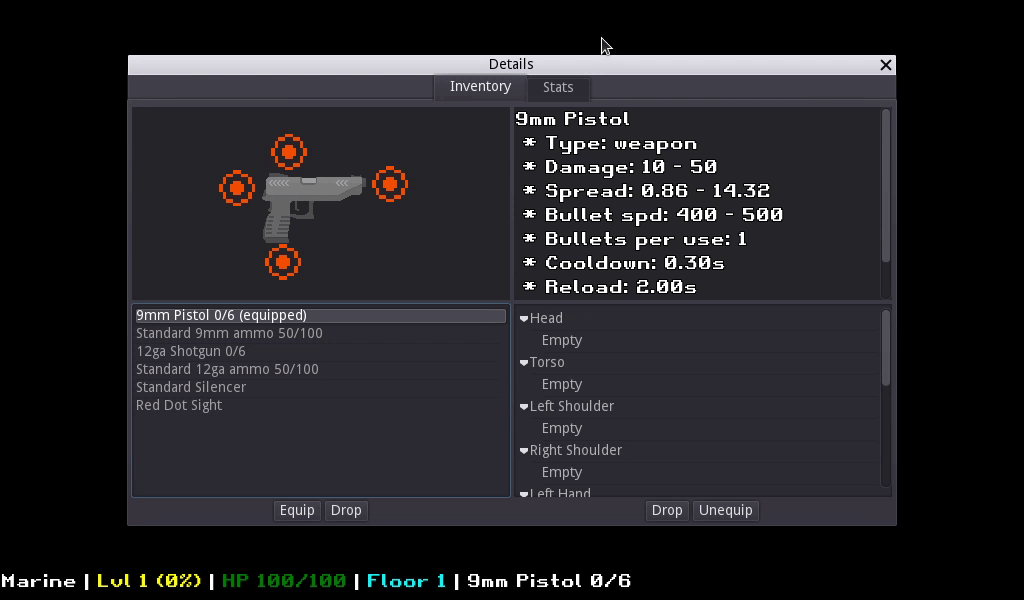 Weapon info in the inventory, to clearly see the effects of modifications.
Weapon ammunition indicator in the main screen.
Random demonic spawns (although it just spawns usual enemy marines for now).
Changed a bit the zoom to make it easier to see enemies ahead.
Next week target additions are:
Minimap
Better visibility calc
Sound dynamics (trying to get weapons warn enemies)
Some design decisions on the game have swayed a little bit away from ascii graphics: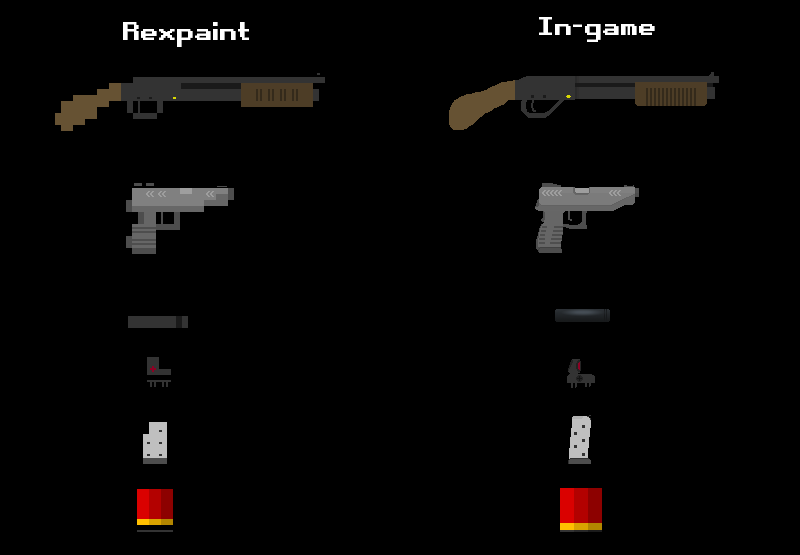 Get Ganymede Gate - Alpha Release